Keeping up with the latest trends is not easy, especially when it comes to promotional products. One minute, there is a hot new item, and the next, it's out of style.
2023 is here! This means that it's time for a new set of marketing predictions!
Working in the promotional product industry, Promidea must keep on top of the latest trends so that we can offer suggestions to our clients. What we have found is that some of the most sought-after products align with remote working, sustainability, brand name items, healthy lifestyle and also new items that are fresh on the market and nobody has them already or fully custom range products.
Below you'll find 7 promotional suggestion trends to expect in 2023.
1.Sustainable products
Materials matter – eco-friendly products made from sustainable materials will continue to be on-demand (e.g. RPET, bamboo, wheat) Sustainability may have started out as a consumer trend. "Going green" was once the cool thing to do. Now - it is the expected thing to do.
As consumers become more and more socially conscious, they expect their favorite brands to do the same. This has elevated the sustainability trend to a business imperative. According to the Advertising Specialty Institute (ASI)'s 2020 Global Ad Impressions study, 46% of consumers are reported to have a more favorable opinion of an advertiser if the promotional product they receive is environmentally friendly.
2. Name Brand Items and Apparel
Starting from the well-known idea that people love to get free things, especially from brands they already recognize for quality. You can boost your visibility and sales by adding your marketing messaging or logo on well-known brands items that people already trust. When people see that your branded promotional products are reputable and fun, trendy or functional, then they'll keep and use your promotional products, which helps build your own brand and can potentially increase sales. These products are often used regularly and are cherish gifts, making them ideal promotional products.
When it comes to the best branded promo items, the top categories are apparel and drinkware. Technology is another growing category as well as housewares and tools. People also like functional items like pens, backpacks, totes, booknotes and more.
3. Work from Anywhere Products
The pandemic has encouraged many businesses to allow remote work. Some companies have adopted hybrid work policies, while others have gone strictly remote. As more people work from anywhere, businesses are looking for creative ways to keep their teams connected.
In this kind of work field, your company will want to make sure the employees are set up to be productive. For example, you can start employees with a work-from-anywhere gift box that includes a thumb drive, coffee mug, charging mouse pad and webcam cover as per example. Also consider items that will keep teams connected and provide opportunities to de-stress.
4. Items that promote wellness, stress management, and work-life balance will continue to be on-trend
Health and wellness in the workplace is a hot topic. It's a known fact that happy, healthy employees are more productive; as a result, businesses are looking for new ways to engage and motivate their team. 75% of adults around the globe say they regularly experience high to moderate levels of stress, according to The Global Organization for Stress. You don't have to be good with numbers to realize that percentage is high so your company can improve their lifestyle introducing them to some ingenious stress free/wellness promotional items.
5. New and latest items
The constant need for the latest, newest and hottest items will never disappear. Consumers are always drawn to what they don't already have, so products that they've never heard of before will always be a hit. As marketing is all about human behavior, by choosing the right new items, you'll create an emotional connection with customers that will help activate your brand.
6. Full custom range of products
The years that we have in this industry make as affirm that also choosing promotional products that can be fully customized is a great market way to succeed as a growing trend. As consumers continue to embrace individuality, don't be afraid to go bold with some of your products and designs. People want to stand out, and you can use your full custom promotional products to help them do so.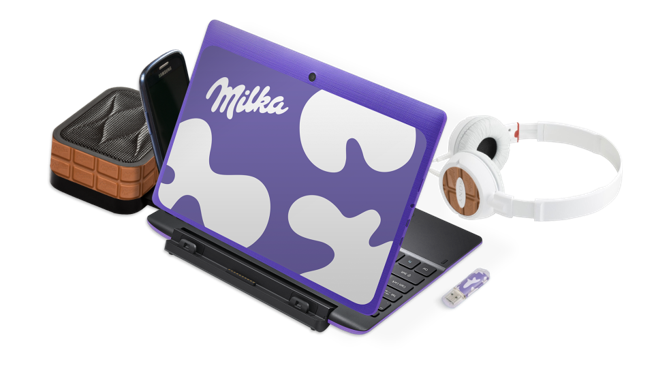 7. "Personalization" as a trend that keeps growing.
Just like big brands like Nike give you the opportunity to make your own design shoes etc., more and more people appreciate when a gift is personalized with their names on and this is something we see more and more as well in the industry. Be bold on this idea and create your on promotional items that can start a new perspective on how consumers or others see you in the field. Do not hesitate to ask professionals to "brainstorm" new concepts.
As a finish touch to our 2023 Trends to Expect article, we exposed some of the best ways to use these promotional products:
Give away the promotional product as a sales promotion.
Give them away at a sponsored event.
Pick products that will give your products maximum exposure.
Give to priority clients and customers.
Give as thank yous to other businesses, customers, or employees.
Plan Your 2023 Marketing Campaign with us!
These promotional product trends will surely lead the way in 2023. For more details contact Promidea -A Global Supplier of Premiums, Integration and Marketing Services Group – and let's think together your future integrated marketing campaign. We have thousands of products, ideas and passion to support your campaigns, including affordable, name brand products.